Oh man, I am over the moon excited about a new jewelery line we're carrying here at the shop.

Another Feather is the brainchild of artist/metalsmith Hannah Ferrara. She is based out of North Carolina, and uses recycled metals, natural materials and vintage parts to create her angular pendants.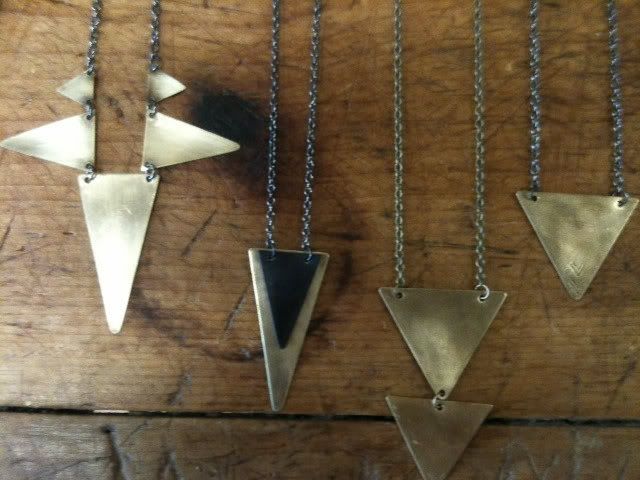 Another Feather necklaces ($38 - $80)
We also received a great selection of her earrings...
Earrings between $38 - $68


And if you're a stud kinda girl, our Dalhousie location has the brunt of them right now. They include some of the prettiest lil' polished stones, like the moonstone shown below:
Sterling silver studs $40 a pair - we have others in turquoise, cobalt and coral.