Well, hello again Friday. I am very glad for the rainy day we are having in Ottawa because it will ensure a totally guilt-free enjoyment of cuddling up in some leggings, a nice loose fitting blouse, eating some nachos and watching.... duh duh duh.... Troop Beverly Hills with my pals Megan, Regine and Natalie. Obviously, if you've seen this movie, you know how much it rules and how unsinkable, undeniably wonderful Shelley Long is.
see what I mean? How cute is she? How inspired in this outfit?
I promise there's a Troop Beverly Hills tribute post in this blog's future. But for now, here's a look I'm a big fan of.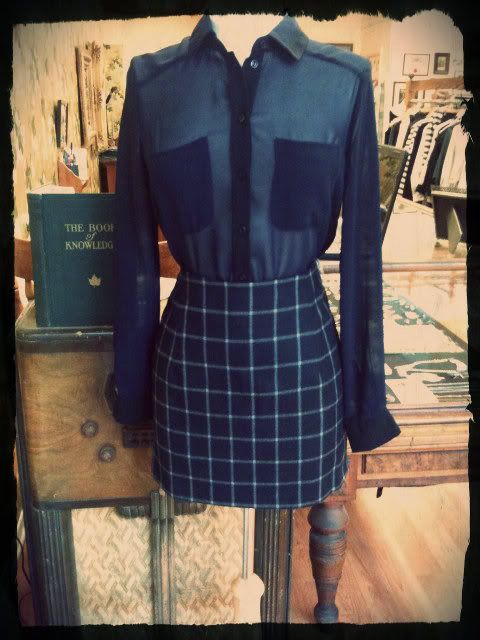 Valerie Dumaine Donovan blouse, $145. (Black/navy at West, Sand/black at Dal.), Eve Gravel Simon miniskirt, $138. Only available at West for now.
I am a huge huge huge fan of Valerie's sheer blouses. They look great over tank tops, a lacy bra, or even a tshirt. I also love that this shirt pairs navy with black Whenever people say those two colours don't go together, I'm like "HUH?". I think it's a slam dunk.
Anyway, gotta have cute shoes and good accessory or two to complete the look.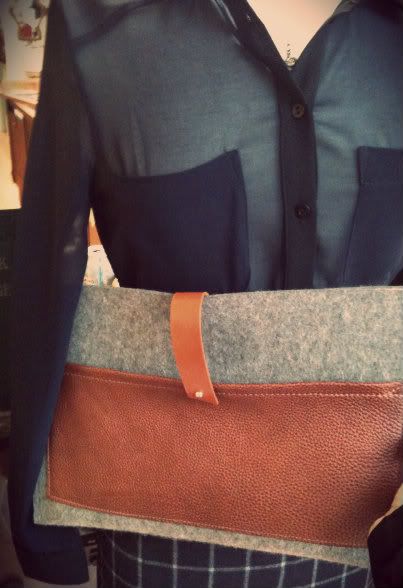 C Comme Ca wool felt and recycled leather, 13" laptop sleeve, $65. Various styles available at both shops.
Since I don't usually bring my laptop around with me, I'd throw a good magazine in there and a couple other essentials like a small wallet, my notebook and an ipod.The wool felt is actually water-resistant naturally so no problem if it's a rainy day.
Finally, put on the adorable Marais USA leopard print flats ($135) and you're good to go.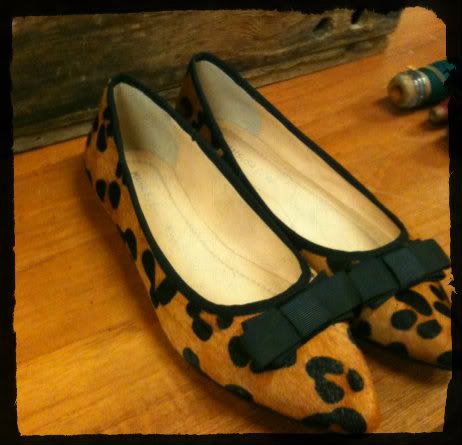 Marais USA Leopard print pointy flat, $135. Available at both shops.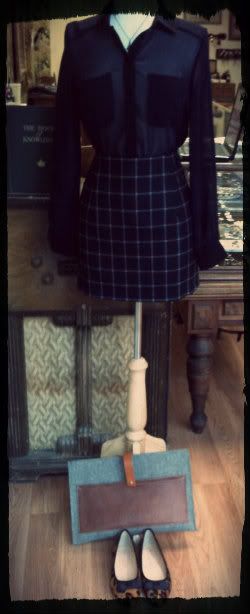 ONE MORE THING:
Don't forget to check out Ottawa's first ever Nuit Blanche that's happening tomorrow night! We are very very very very very excited to be hosting a show at our Dalhousie location with local artists Barb Ochman and Danica Olders.
DON'T MISS OUT.