As m

any

of you are likely aware, sale season at Victoire is going full stea

m ahead!
Today's post features Reggiebaby (

hey Regine, is it cool if I call you this.....?

) showing off some of her personal favourite pieces from last season

which are now on sale. I know she's my boss and all, but Reggiebaby pulls off these smokin' sale items effortlessly.

You can too!
Eve Gravel, The Only One blazer, regularly $286, now $257. At West only.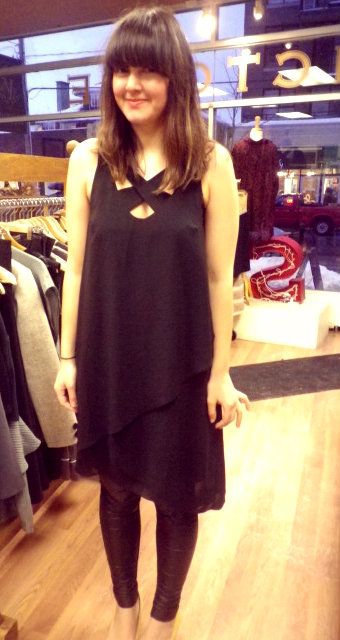 Suzabelle Siobhan dress (also available in electric blue), regularly $178, now $160, available at West only. Ursa Minor leather leggings, $160, available at both shops.
Eve Gravel Jenni blouse, regularly $142, now $128. Available at both shops.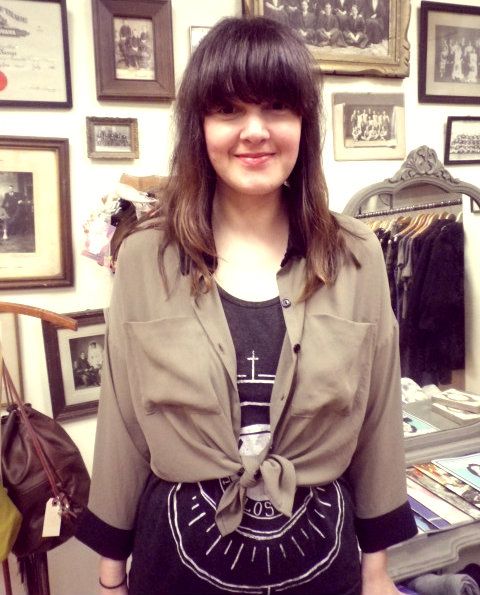 Same blouse as above,

but

unbuttoned

&

tied at waist.
Regine is always about getting the most out of her wardrobe

. M

ost of her blouses do double-duty as cover-up pieces/extra layers, like the way she's wearing the Eve G. blouse a

bove

. We like to think of it as the kind of thing Diane Keaton might do with her ample collection of button-up blouses. Just look at her... You know she rocks those crisp menswear blouses every which wa

y.
Finally, here is one of Regine's top picks from this season: the super cozy pastel pink angora sweater from Ganni.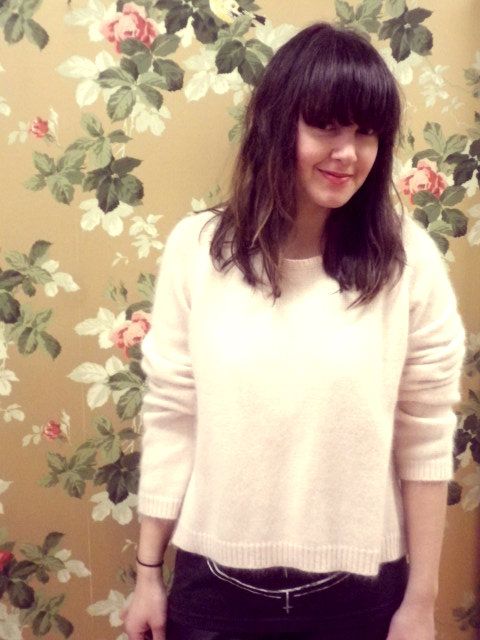 Ganni Mrs. Rabbit sweater, regularly $170, now $153. Available at both shops.
So... In conclusion, we have marked down your favorite items from fall/winter AND we have even more items from the previous seasons of Valerie Dumaine, Birds of North America, Eve Gravel, Darling, etc that have been marked down even further. It's worth popping by each of our stores to see if that item you had your eye on in September is still around. Cuz if it is, we wanna get it out the door and into your closet. Now is the best time to shop!