Gonna keep this post pretty simple. Let it be known that my favourite colour is blue, but my favourite shade is BLACK. Black, black, black. I used to be a bit apologetic about it, but now I embrace it. It never goes out of style, it looks fresh, it's good for me. Some of my favourite bands have the word 'Black' in their name: Black Sabbath, Black Flag, Black Tambourine. So.... Yeah. It seems fitting that I would be drawn to ANOTHER black dress. This beaut is by Birds of North America.
Birds of North America Noddy dress, $189. Available at Wellington West location.
BUT, I'm sure I'd be drawn to this style even if it weren't black. This is just the perfect little black dress, with a perfectly subtle bow detail at the waistline.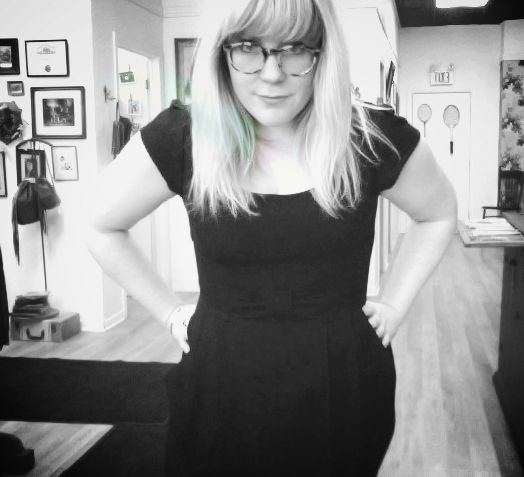 Bow Detail. I'm into it.
Whadya think?